What you need to know about the Flint Cultural Center Academy
26-Jun-2018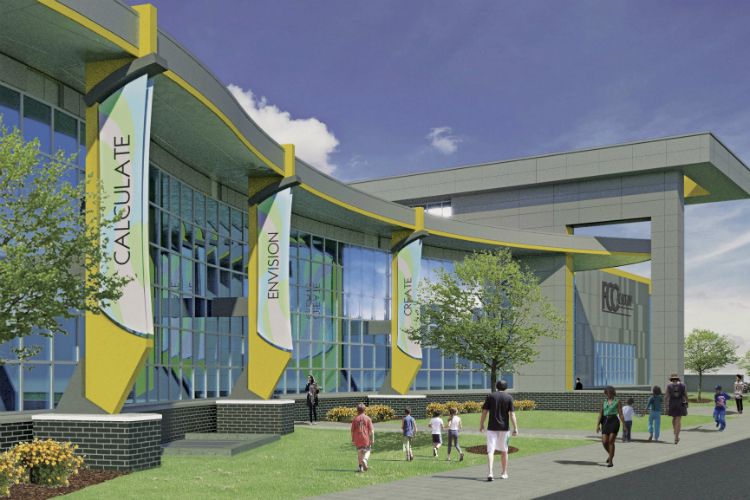 Flint, Michigan—Construction is officially underway on the Flint Cultural Center Academy, a charter school being constructed in downtown Flint. Here's a breakdown of what the plans are for the school. Additional images including a campus site plan, floor plans, and more interior and exterior artist renderings.
Set to open in fall 2019 for about 300 students in kindergarten through fifth grades. Enrollment will expand annually through 2022 when the K-8 school will serve up to 650 students.
A free, public school. There is no tuition to attend.
A 78,000-square-foot, two story school featuring 37 classrooms, a gymnasium, cafeteria, and kitchen as well as multipurpose classrooms. Four special education classrooms are included in the building designs.
Students will spend at least 90 minutes a day studying at one of the Flint Cultural Center campus cornerstone institutions: Flint Public Library, Flint Institute of Arts, Longway Planetarium, The Whiting, Sloan Museum, and Flint Institute of Music.
EL Education, a national nonprofit organization specializing in K-12 education, will help the school build its curriculum.
Enrollment is open to students who live in Flint, Genesee County, and throughout the rest of the state (as required by Michigan law governing charter schools).
If the school receives more applications than it can enroll, students will be selected using a lottery system. Additional enrollment information will be available in early 2019
The lead design and construction partners are Flint-based companies THA Architects Engineers and E&L Construction Group.
The charter was authorized through Grand Valley State University, the leading charter authorizer in Michigan.
FIRST-LEVEL FLOOR PLAN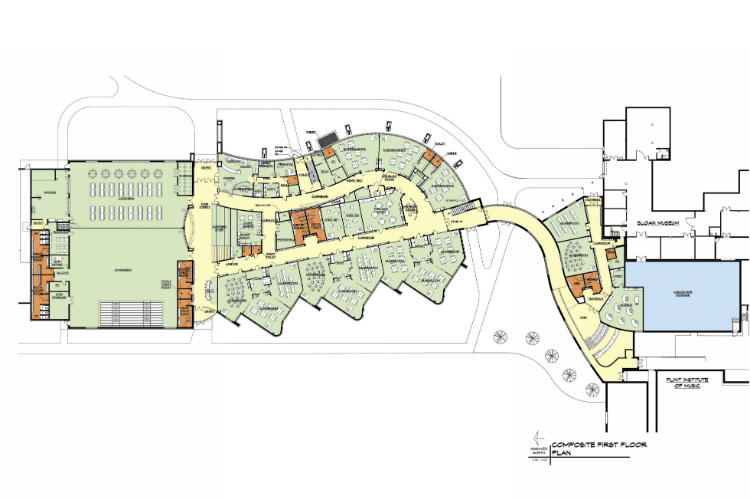 SECOND-LEVEL FLOOR PLAN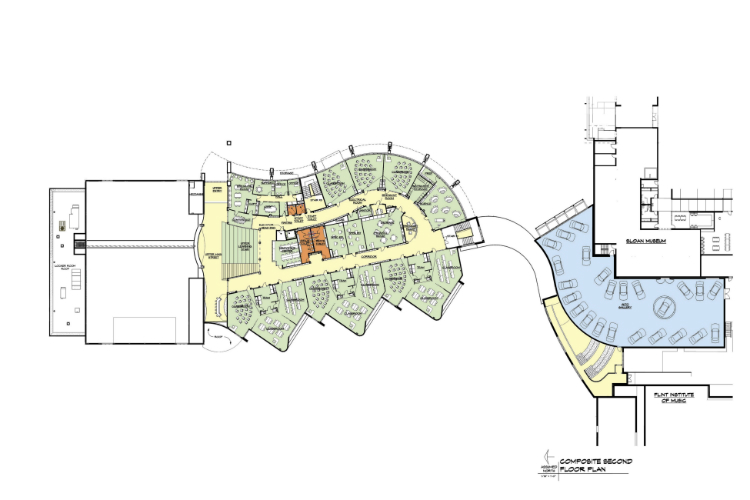 FLINT CULTURAL CENTER CAMPUS SITE PLAN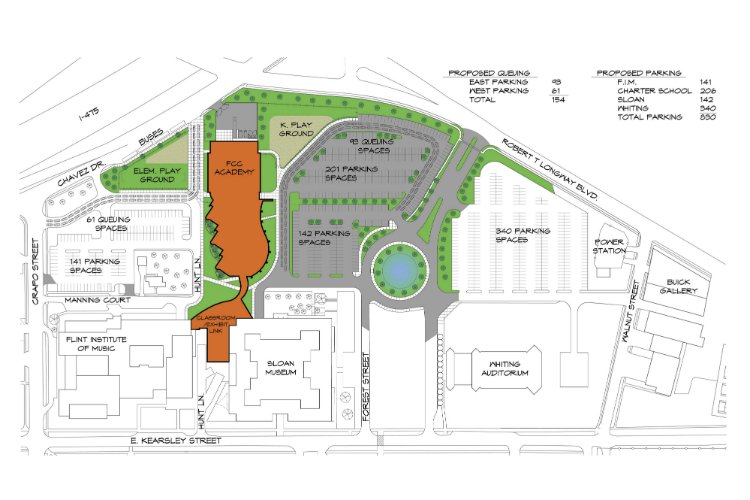 CLASSROOMS EXTERIOR VIEW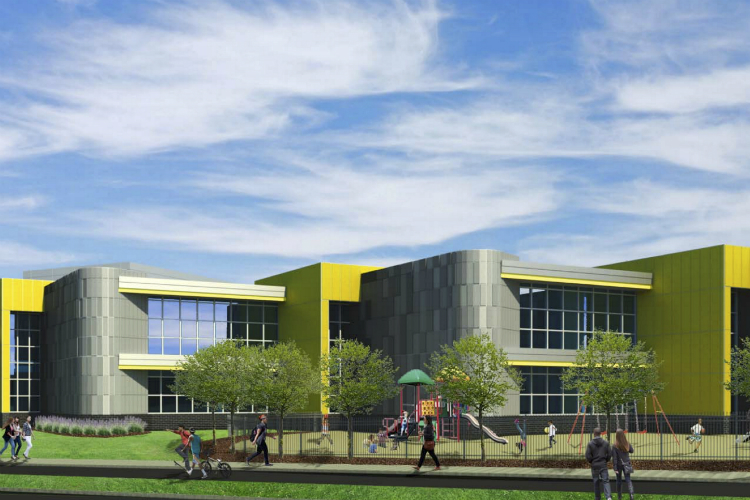 LINK TO FIM, SLOAN
---